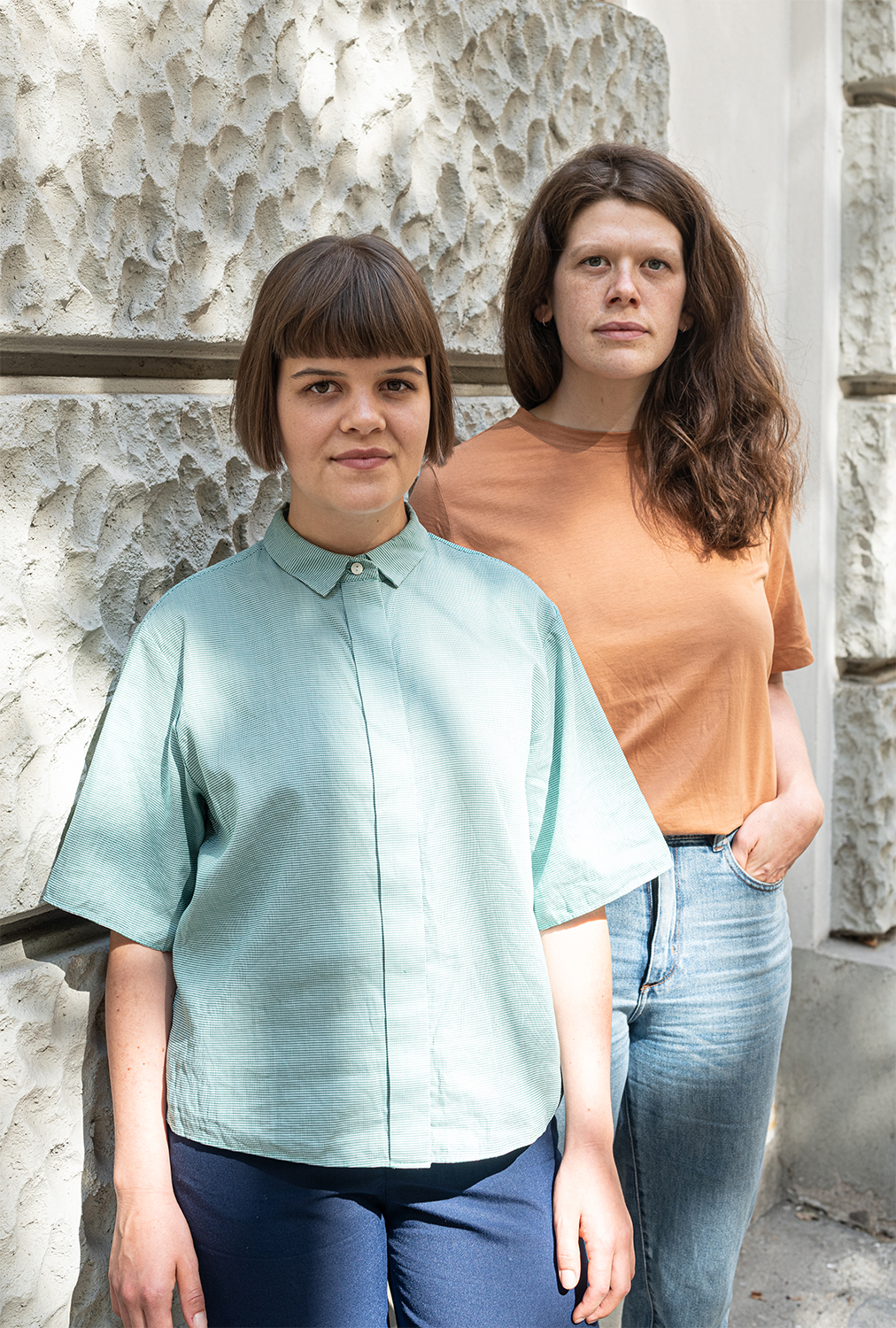 Photo — Christine Pichler
Talking brings people together. But doing something gets more done. So we just do both.
We, Marie Nemeth and Silvia Stocker from studiotut, are a well-rehearsed team, a duo that complements each other both professionally and personally. We develop design solutions for products, graphics and Space. When we speak of solutions, we mean the entire process: From the problem, research, conception and design to the production. This is the only way to keep the big picture and the context in mind in which the respective project is embedded. We explore this relationship between small and big anew each time. Without reservations and fear of contact. We learn, ask questions and find answers. We prefer to take things into our own hands. Only this way does a process feel right – when you feel its individual components. We take this very seriously. This includes the correct handling of materials, the sense for economic and ecological aspects and our ultimate goal of designing content in such a way that it touches people. This open, mindful, playful and at the same time serious approach is the foundation and essence of studiotut's work: Thoroughly thought-through solutions and coherent translations for products, spaces and graphics.
Exhibitions
2022  –  Kreislaufkultur Fest, MuseumsQuartier, Austria
2022  –  tut ceramic, Design Everyday, Designmonat Graz, Austria

2021  –  150 Jahre Ferstel, MAK – Museum of Applied Arts, Austria
2021  –  Dorfplatz EU, Gastland, Vienna Design Week, Austria
2021  –  tut ceramic, Designmonat Graz, Design in the City, Österreich
2020  –  Tiny&Close, Naturphilia, Vienna Design Week, Austria
2020  –  Tiny&Close, Schloss Hollenegg for Design, Austria
2019  –  Furniture Dating, Passionswege, Vienna Design Week, Austria
2019  –  un-bearable, WearFair+mehr, Austria
2019  –  un-bearable, Biorama Fair Fair, Austria
2019  –  un-bearable, Use What You Have Festival, Austria
2019  –  Die Speis, Gastgeben, Werkraum Bregenzerwald, Austria
2019  –  Die Speis, Designmonat Graz, Design in the City, Österreich
2018  –  Die Speis, Blickfang, MAK – Museum für angewandte Kunst, Österreich
2018  –  Die Speis, Handwerk+Form 2018, Werkraum Bregenzerwald, Österreich

2017  –  G´Spritzt, Geschirr Museum Wilhelmsburg, Austria
2017  –  G´Spritzt, handWERK. tradiertes Können in der digitalen Welt, MAK – Museum für angewandte Kunst, Österreich

2014 –  Sindy & Angelika – 200 für Eine, artunited, Austria

2015  –  The Nature of Things, Shanghai Design Week, China
2015  –  The Nature of Things, Beijing Design Week, China
2015  –  KopfHandWerk, Stilwerk, Austria

2014  –  Maybe Material Culture, Vienna Design Week, Austria